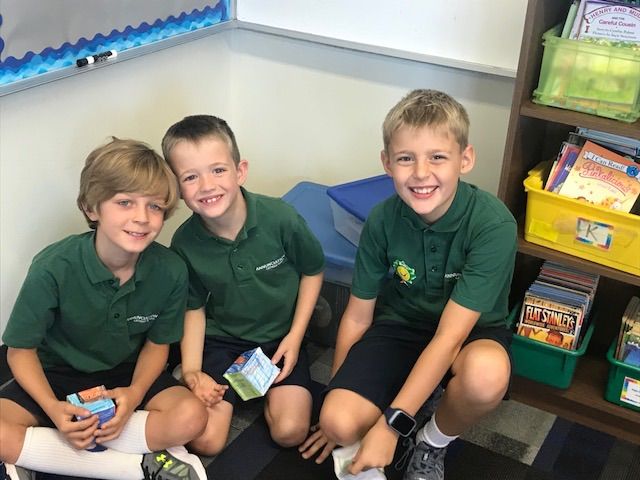 Our third grade students are excited to learn how to write in cursive, multiply and divide, read fiction and non-fiction and write stories using a topic sentence, juicy details and a concluding sentence.
Reader's and Writer's Workshop allows for readers to be challenged at their reading level through small group work and individual conferencing. Our phonics program, Fundations, supports our reading program by providing daily systematic and explicit lessons that focus on word and sentence structure.
Curriculum Highlights:
Complete a research paper on an animal.
Wax Museum, an activity that includes choosing a historical character, writing an autobiography and performing it in character for the class.
Reading and performing a biography.
Performing One Was Johnny in Creative Arts.
Dissect an owl pellet in Science.
Going to the Capitol after studying the branches of government.
Going to the Bakken Museum after studying magnetism and electricity.
IB Themes for Third Grade