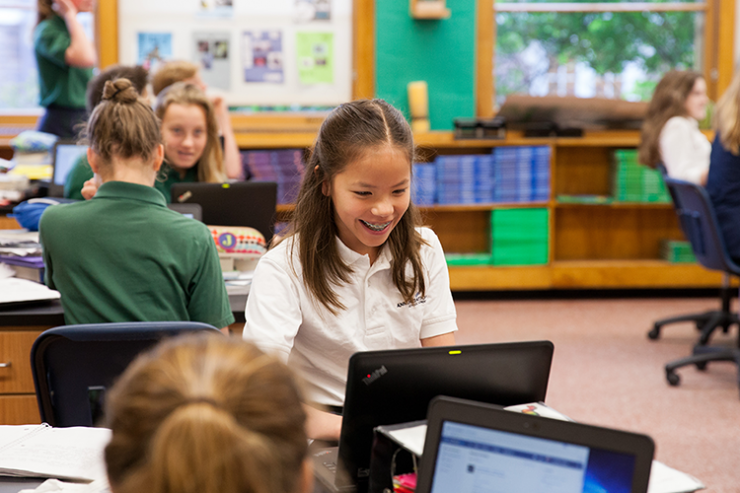 Our Middle School provides students with an outstanding academic and religious education and begins to prepare them for high school and beyond by focusing on independent learning.
Middle School instruction includes:
An academically challenging curriculum.
Independent learning and thinking skills.
The opportunity to connect material and skills learned in one class to those presented in another.
Emphasis on helping students be lifelong learners.
Preparation for higher level high school course work.
Annunciation prides itself on its exceptional teaching staff, many of whom have advanced degrees, additional certification or have been recognized as leaders in their fields.