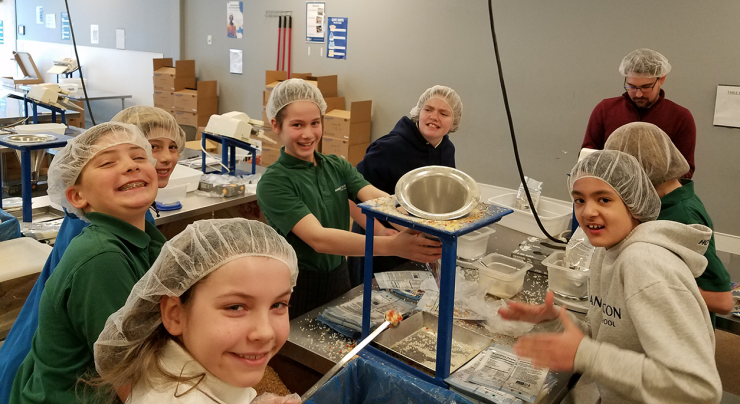 Our students of all ages participate in projects that help others in our own neighborhood, as well as other parishes and our sister school in Haiti.
Every grade commits to its own service project for the school year.
Past examples include:
Feed My Starving Children
Thanksgiving collections
Raking for neighbors in need
And more
Tuesdays from 8 am to 5:30 pm. Adoration will end as our 5:30 pm evening Mass begins. Please consider signing up for an hour.
---
It is an honor to serve as the new principal of Annunciation Catholic School. I look forward to working with staff, students, parents and the larger community to continue the school's commitment to…
---