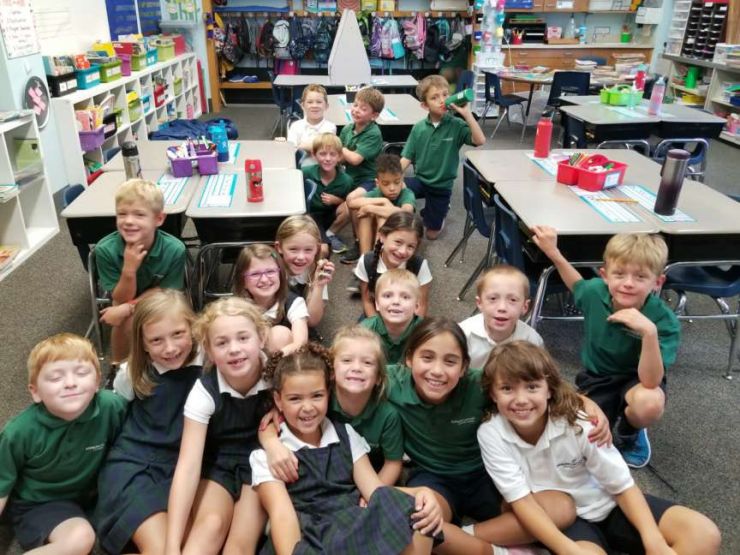 Second grade classes focus on reading fluency and comprehension.
Reader's and Writer's Workshops allow for readers to be challenged at their reading level through small group work and individual conferencing. Our phonics program, Fundations, supports our reading program by providing daily systematic and explicit lessons that focus on word and sentence structure. We also work on understanding addition and subtraction facts and practicing up to triple-digit problems. Second graders can also celebrate First Reconciliation and First Eucharist. These two sacraments are a major focus of our Religion curriculum.
Curriculum Highlights
In October, second graders host a Grandparent/Special Person Tea to practice using good manners and to perform songs they have practiced in Creative Arts.
In the months leading up to Carnaval, the students spend time learning about the history, geography, foods, crafts and games of their Carnaval country. The students also spend time in Social Studies learning about their Carnaval country.
In Science, the students learn about weather, solids and liquids, and plants and animals, with opportunities for hands-on activities and outdoor lessons.
IB Themes for Second Grade