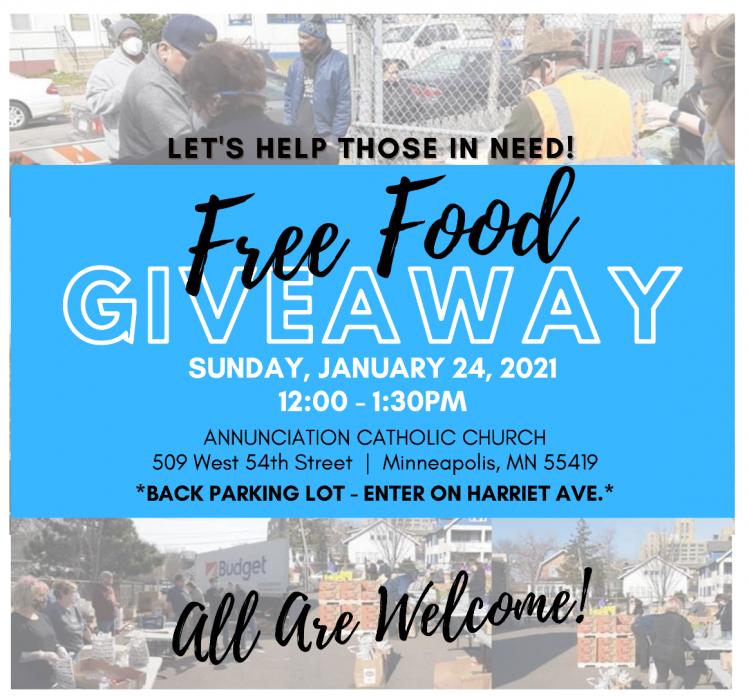 PRINT the flyer
St Vincent de Paul will provide two 40 pound boxes of food per vehicle.

Every Meal will provide two pallets of food.

Annunciation Parish will provide boxes of cereal.
VOLUNTEER INFORMATION:
Sign up to volunteer
Complete the Adult Volunteer Release Form
Complete the Youth Volunteer Release Form
Watch Volunteer Orientation Video

THANK YOU to the AHA Boys Varsity & JV Basketball teams for signing up to volunteer!
The Annunciation Community Fund will match all donations up to $2,000 to be used to purchase food or donate to St. Vincent de Paul to continue feeding our Neighbors in Need.
We are currently looking for a corporate, family or individual sponsor to match our $4,000 goal. If interested or have further questions contact Jimmy at jdunn@annunciationsmsp.org.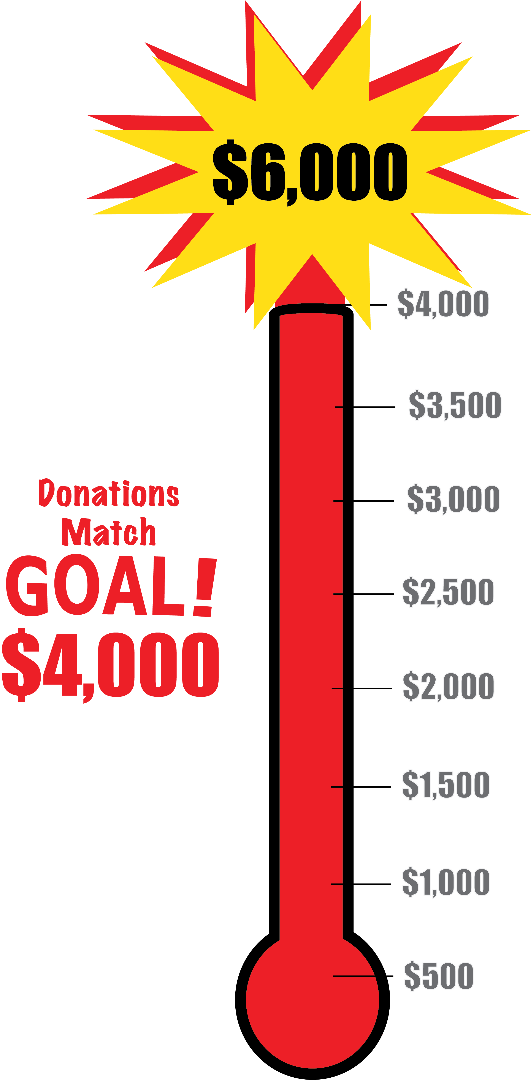 Donate to $2000 Match
Questions?


You may also participate by bringing a box of cereal to the Community Room
to be included in the Free Food Giveaway. Our goal is to collect 1,500 boxes of cereal.

BIG SHOUTOUT to Lunds & Byerlys for a very large donation to our Cereal Drive.
250 Boxes of Special K Cereal valued at $500

500 reuseable bags
Special thanks to Dan O'Rourke for making arrangements and handling logistics we appreciate your help!

Thank you to Kowalski's Markets for a $250 donation in cereal for our drive.




NO ACT OF CHARITY IS FOREIGN TO THE SOCIETY
In its 180th year, the Society of St. Vincent de Paul is the largest lay Catholic charitable organization in the world. Founded in 1833 by French college student Frederic Ozanam, the Society today has more than 750,000 members operating in 146 countries.
​
A 501 (c)(3) tax exempt organization, the St. Vincent de Paul Society operates thrift stores and food pantries as well as conducts personal visits to the homes of the poor. The Society's U.S. members annually donate nearly seven million hours of their personal time to aid more than 14 million of their neighbors in distress and offering services valued at nearly $595 million.
Directions to St. Vincent's Minneapolis Warehouse