The Church of Annunciation is a dynamic, multi-generational neighborhood Roman Catholic Church with a strong sense of community.
Thank you for your interest in our parish! We would like to welcome you to all that we have to offer here at Annunciation to get started, please fill out this new parishioner form
If you have questions, please contact Emily Koenig at ekoenig@annunciationmsp.org.
---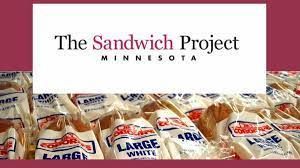 "The Sandwich Project of Minnesota exists to serve those with food insecurity through bringing community volunteers and community partners together to serve those in need."
---