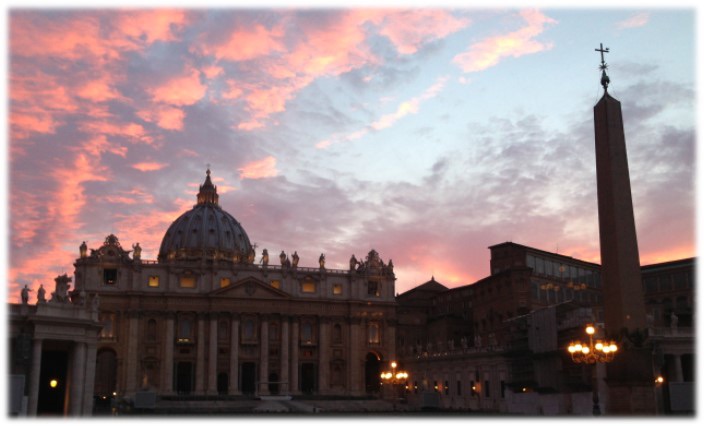 Discover Catholicism: Ask about RCIA?
Interested in learning more about the Catholic faith or becoming Catholic?
Are you a baptized Catholic who has never received the Sacraments of Holy Communion or Confirmation?
Then Join Us!
We will explore the Person of Jesus Christ, His claims, His promises, and His Church together. You don't have to commit to the whole process, just attend a few sessions to discover more. No pressure or expectations. Just a group of men and women searching for the Lord in an atmosphere that is relaxed and respectful.
For further information contact Nicole Bettini, the Director of Faith Formation Office at 612-824-9993 x 251.
Thinking About Checking Out the Catholic Church?
For someone interested in knowing more about the Catholic Church, this is a good time to begin to investigate. In the Catholic Church we really enjoy having the opportunity to welcome people who want to look into what being Catholic might mean in their lives. The Rite of Christian Initiation for Adults or RCIA is designed to welcome those who wish to learn more about the Catholic Faith and to support them as they discern what God may be calling them to in Catholicism. RCIA is designed to serve:
Those see those seeking to enter the Church through the Sacrament of Baptism
People coming to the Catholic Church from other faith traditions
People who were baptized Catholic but somehow missed the opportunity earlier in life to prepare for Confirmation and/or Communion
Those who may have drifted away from the Church and want to re-ignite their Catholic faith
Those who practice the faith and want to deepen in their understanding of what they believe
Parishioners who want to welcome and sponsor new people to the Catholic Church with their presence, support and prayer.
Weekly sessions take place from Early October through mid-May. The Easter Vigil on the evening of Holy Saturday is when Catechumens are baptized, confirmed and make their 1st Communion, and Candidates who are already baptized are received into the Church and are confirmed and make their 1st Communion. For further information contact the Faith Formation Office at 612-824-9993 x 251.