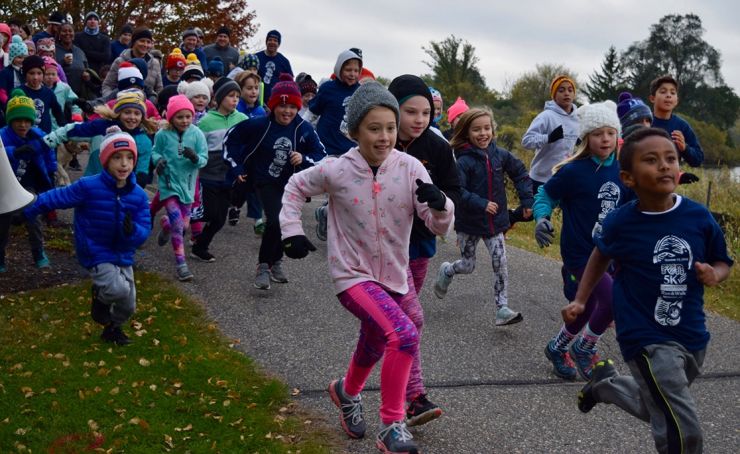 Join Our Joy
The community at Annunciation Catholic School is ready to welcome you! While students and teachers are building great relationships on a daily basis, their families have an opportunity to join in the joy throughout the year at special events like these:
Back-to-School Night
During this highly-anticipated night, students meet their teachers and connect with classmates while turning in school supplies and forms.
Fall Kickoff for Parents
Parents, this night is for you! Hear from Principal Cassidy and Fr. Park and then find out what your kids are about to experience at teacher presentations their classrooms.
SeptemberFest
Celebrate new school year at our largest annual community gathering. SeptemberFest includes a carnival, live entertainment, food and beverages, raffles, bingo and so much more—including the crowd-favorite Home Run Derby!
Wiffle Ball Tournaments
Get out and enjoy the sunshine—or the stadium lights—at Annunciation's wiffle ball tournaments. These are open to the community and are another fun way to raise money for the school.
5K Fun Run/Walk
This event is another great way to get outside while raising funds for the school. Walk or run this fun 5K alongside friends from the community. Pre-K kids get involved with an annual bike-a-thon, too.
Trivia Night
Watch the calendar for this fast-filling fall event. Team themes and costumes are encouraged; round up a team of trivia-minded friends and tackle the evening together.
Dancing with Annunciation Stars
Six beloved friends of our Annunciation community will dare to dazzle YOU as they pair with professional dancers to capture your hearts, your votes and raise funds for the school.
Live & Silent Auction
Enjoy great food, friends and a few fun raffles at this annual event. Annunciation's themed silent and live auctions are always one of the biggest highlights of the year!
Annual Rummage Sale
For one week in June, Annunciation transforms its school to an "institution of higher earning" at the annual Rummage Sale. Donate your gently used treasures or volunteer your time and talents to support this long-running community event.