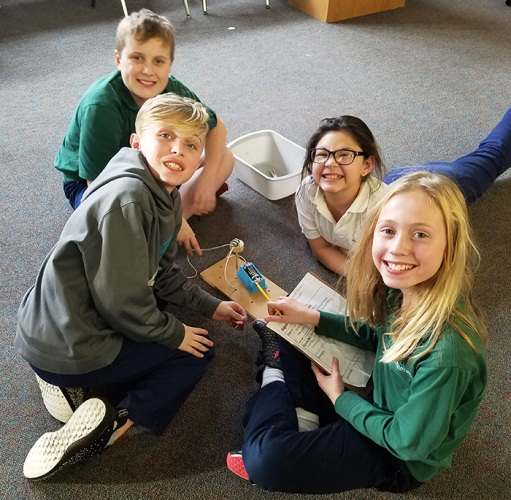 We focus on independence in doing work and organization to prepare students for middle school.
We do more long-term projects that require research and using the correct paper form.
Curriculum Highlights
Language Arts: Reader's and Writer's Workshop.
Math: Differentiated instruction with flexible grouping; Math Masters.
Religion: Blessing of the Animals Prayer Service and All Saints' Day Mass.
Science: Utilizing the Scientific Method through a variety of experiments.
Social Studies: Native American Research Project and Colonial American Project.
Field Trips include: MN Zoo overnight, Old Cahill School, The Ordway, Nickelodeon Universe and Feed My Starving Children.
Activities include: Patrols, Yearbook, D.A.R.E., Adopt-a-Pilot, Compost Crusaders and Stuff the Bus.
IB Themes for Fifth Grade