Annunciation Catholic School fosters each child's potential to create a better world
through faith, virtue, knowledge, and service to others.
What sets us—and your student—apart is potentiality.
Here, teachers and leaders are focused on one thing: Bringing out the best in your child.
"The Lord has done great things for us and we are filled with joy" ~Psalm 126:3~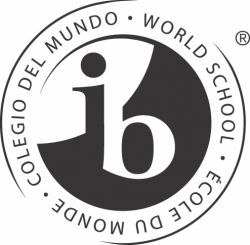 Growth for every learner at every level; that's part of potentiality.
As a Catholic school, we have a long tradition of values-based learning and outstanding academics. In 2018, we added an International Baccalaureate (IB) approach, which further deepened our commitment to individualized learning.
IB education emphasizes creative problem solving, hands-on projects, inquiry-based learning and community service. This means that at Annunciation, your student will "learn how to learn" while developing strong critical thinking and inquiry skills.
When combined with the strong, faith-based foundation of Annunciation Catholic School, this approach will empower your child to reach his or her potential. Together, we'll create a better world through faith, virtue, knowledge and service to others.
Learn More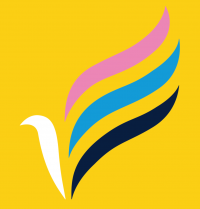 School Essential Agreement:
Be kind • Be respectful • Be inclusive
Be my best self • Be brave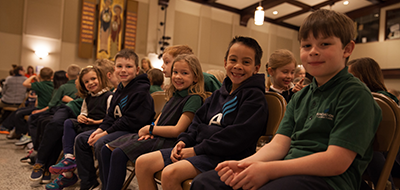 Every child will soar
We are excited to bring your child into our community of excellence. Our compassionate and committed educators together with the IB approach are guiding your children to their potential. Our focus on STEM, creative arts and extracurricular programming are the foundation. Your child brings the rest.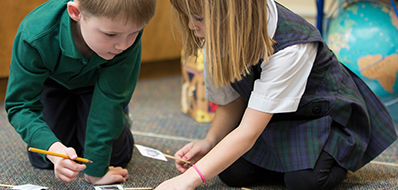 Start small to think big
Small class sizes create a supportive learning environment that allows your children to maximize their potential. We provide individualized attention, strong mentorship and a secure environment for child-directed, curiosity-based learning. Children thrive and develop confidence and self-awareness in such an environment.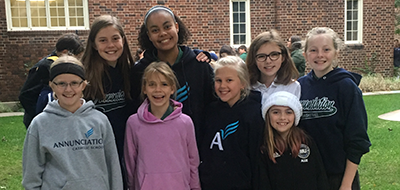 Community is our cornerstone
We are proud to provide civic learning practices in the Catholic tradition. We foster a concern for the well being of the local community and a sense of our place in the world community. This inspires a service orientation and social responsibility that prepares students for a lifetime of engaged and active citizenship.