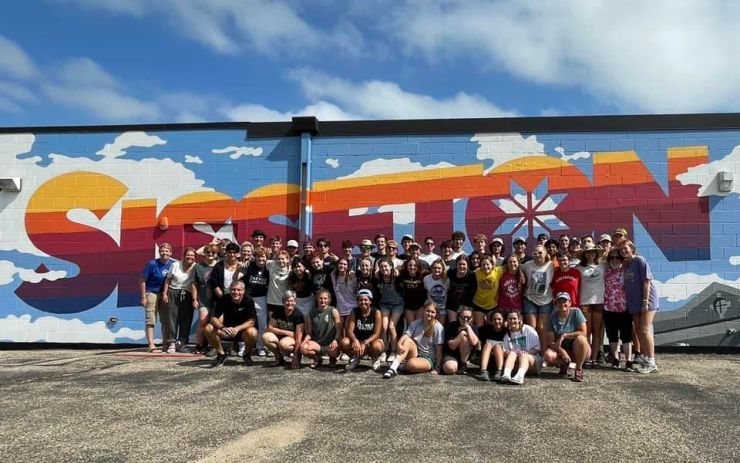 Our ministry programs for youth and young adults play an important role in providing support, guidance, and faith exploration during challenging times in the lives of our youth.

Middle School (Grades 7-8)
Middle school AYM meets every other Wednesday 6:27-8:30pm
MS SUMMER CAMP AUGUST 9-13, 2023
Registration Link
Volunteer Leadership Team
Become part of the AYM Leadership Team
MORE INFORMATION COMING SOON
Mission Trip
Annunciation Youth Ministries invites senior high youth to participate in a YouthWorks Mission Trip. YouthWorks is a non-profit organization located in Minneapolis. Their mission, quite simply, is to provide life changing, Christ centered youth mission opportunities.