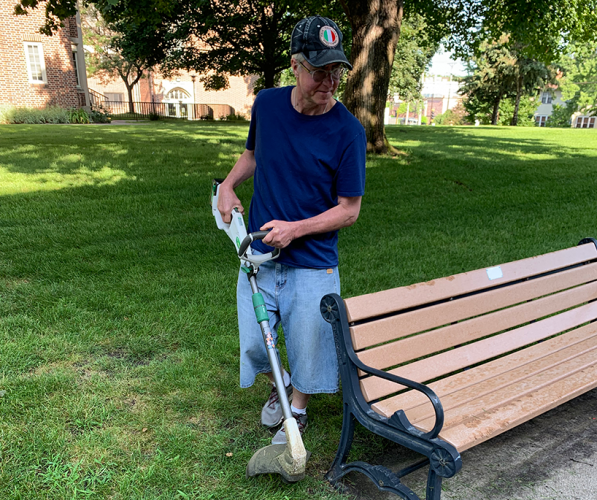 Most of us would admit it is hard keeping our yard looking nice. Can you imagine the amount of effort to keep the Annunciation grounds looking as great as they do?
Have you ever wondered who does all of that? This story is one well worth telling….
Back in 1986 the Annunciation Church and School grounds were looking very unkempt. After a bout with prostate cancer, long time parishioner Gene Olive made a promise to God that he would beautify the church if he survived. He did, and Annunciation is that much better for it.
Along with several men and women in the parish the 12 Apostles were formed to assist with work around Annunciation. Over the years projects have grown and expanded to include but not limited to the following:
Weekly gardening work at the church and school
Installing a sprinkler system
Planting of numerous trees, plants and shrubs
Purchasing of lawn care equipment
Annuncaition Church also maintains a rain garden. Learn more about the benefits of planting a rain garden.
With the average age of this group close to 80 years, it's time for others to step up and get involved. Can you spend an hour or two a week to assist? What an opportunity to learn from this accomplished group.
Please contact Tim Gagliardi at 612-825-6743 for more information.
Donate to 12 Apostles