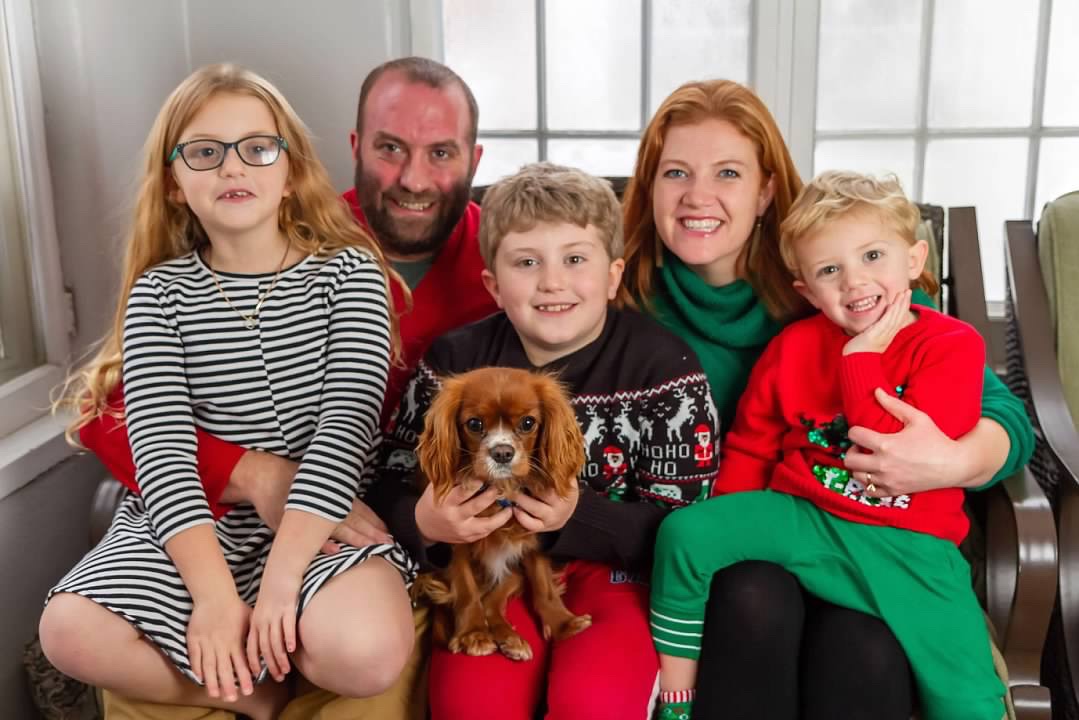 Why We Love Annunciation
There are so many reasons we love Annunciation, but the biggest draw for us has been the amazing community! There is so much heart here. We transferred to Annunciation when our oldest was in first grade and from the start his teacher made sure the transition went smoothly and we all felt so welcomed.

Starting each year off with a Septemberfest celebration draws in the whole extended community and gives us all a chance to get to know each other. From the carnival rides, to the BINGO tables and the Wiffleball field, there are memories to be made! Even though this year looked different, we were still able to welcome new families to the community in a safe and socially distanced celebration.

In addition to an amazing staff that truly cares about our children, we have a community that cares for our staff as well! There are many opportunities to show our appreciation back to our school - and make great friendships along the way. With event opportunities including Trivia Night, Dancing With the Annunciation Stars and Auction, as well as many group events, there is no shortage of opportunity to make lasting connections for the parents as well.

- The Dietenberger Family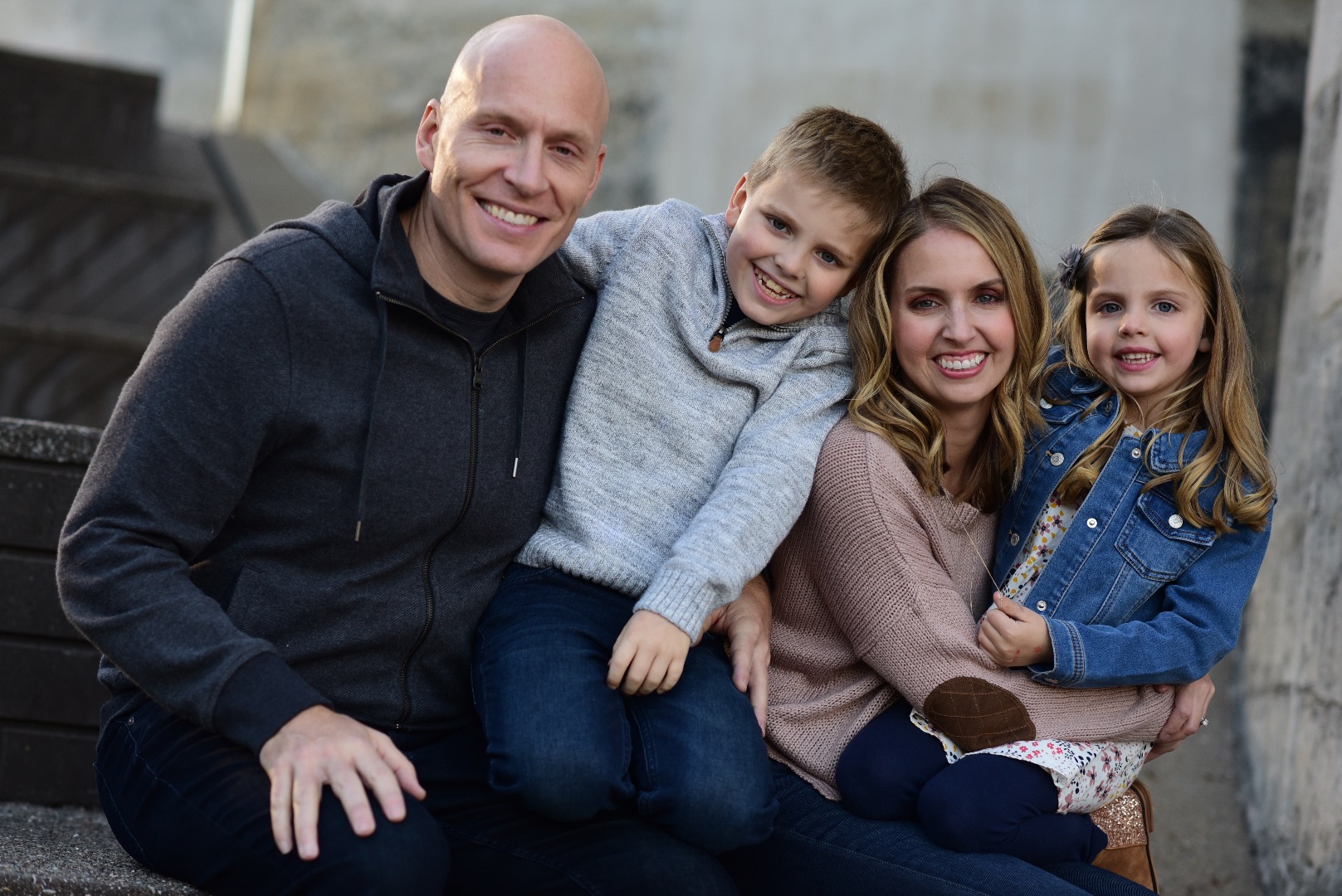 Why We Love Annunciation
Annunciation School is so much more than a school to our family; It is our community, our family and so much more that we can't put into words. The small class sizes and amazing, attentive teachers have allowed our children to thrive, and the IB program is so much more than we ever imagined when we first entered Annunciation. We are impressed at how our children have learned to ask questions, learned about different cultures and are open-minded and accepting. With the combination of strong education, IB learning styles, and a strong community, we are confident our children will keep these experiences with them for the rest of their lives.

- The Juran Family
Why We Love Annunciation
We could not be happier with our decision to send our four kids to Annunciation!

They are in small classes of around 20 or fewer students, where they get all the help and attention they need, with less distraction.

We are happy with Annunciation's K-5 International Baccalaureate program, because the foundation of inquiry and critical thinking skills our kids are developing will prepare them to be lifelong learners for a fast-changing future.

Each one of our kids has had almost every teacher, so we know the faculty well. Without exception, the teachers are caring, compassionate, and dedicated professionals.

We put a premium on the moral mission that pervades the Annunciation environment. Our kids' characters are developed by Christian values taught and modeled everywhere, whether in sports or the lunchroom or math class.

Our kids are developing creativity, public speaking and performance skills through Annunciation's unparalleled Creative Arts program. It's a class, it's an Improv show, it's our famous elaborate Christmas Program, but you'll never find anything like it, and it produces well-rounded young adults that wow the high school admissions officers and teachers.

Our whole family benefits from the incredible variety of events and traditions at Annunciation that we've just never seen anywhere else-- wiffle ball tournaments, Septemberfest, Dancing With Annunciation Stars, First Friends, Trivia Night, Carnival. All hard to explain because they are unique to Annunciation, but they are the building blocks of our vibrant, welcoming community! We are making memories here!

- The Kaiser Family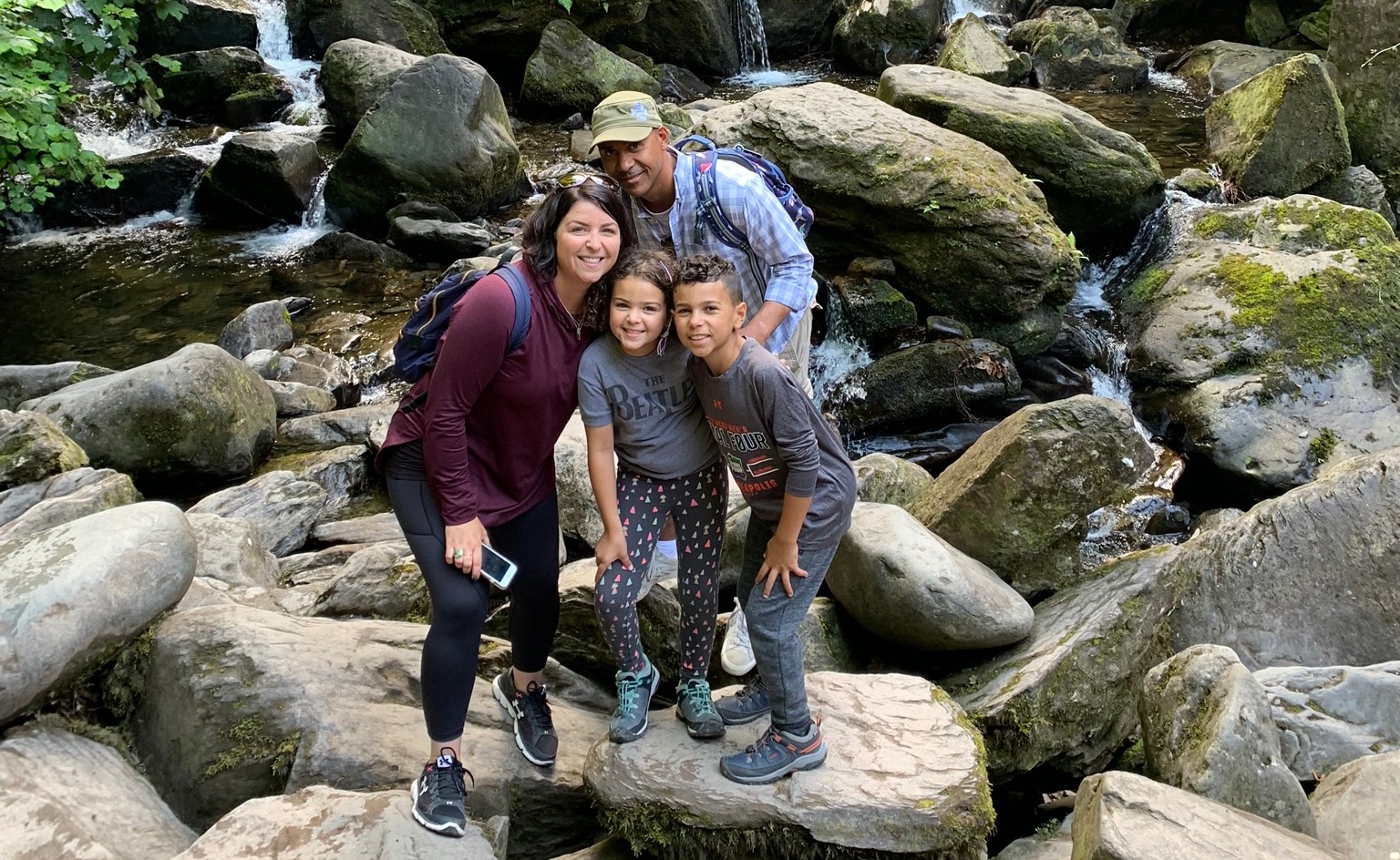 Why We Love Annunciation
Hello! We are the Nuahn's, we have two children who will be in the middle school and elementary school next year at Annunciation. My husband and I would say our children attending Annunciation School has been one of the best decisions we have made. We chose Annunciation after touring many schools in Minneapolis because foundation-ally we knew it would provide for our family not only an amazing education for our children, but a strong sense of community and genuine support. We have seen Annunciation provide our family with so much opportunity for growing our kid's strengths, confidence, and academically challenging them to think bigger and strive greater. Annunciation teachers have supported and inspired them as well as provided a strong community of support and friendship. The teachers at Annunciation are the backbone of our community, and each and every one of the teachers our children have had, have made monumental impacts on their learning and character. WE have the MOST AWESOME TEACHERS!!!

Our family gets asked a lot, what do you love so much about the Annunciation community. And without hesitation our answer is consistent. The community at Annunciation means you are a part of families and staff that are moving forward to create the best for your child and for your family! We know our children are safe, challenged, and loved, and also given a platform to develop their individual whole person. Annunciation has offered the ability for our children to be risk takers, begin to grow into leaders, and also have the safety of knowing that failing is okay, and trying again is important and essential. We love Annunciation because we see the ability to accept change, to connect together in good and not so good times, and because there is a commitment by teachers, families, and students that each day will be better than the day before!

- The Nuahn Family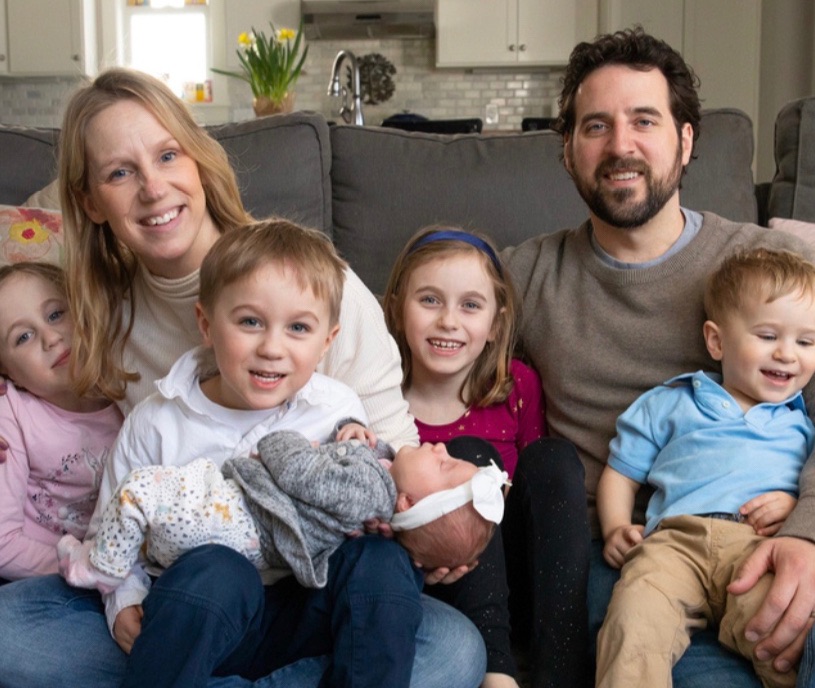 Why We Love Annunciation
There are so many reasons we are grateful for Annunciation. It is truly our home away from home. When we began to search for schools for our oldest child, we toured several in the area. We were coming from an older parish community, and wanted to find a church/school with young families. Long story short, we easily decided on Annunciation for our children's school and for our family's parish. We have gotten to know so many wonderful people and have made lifelong friends. We and our children have adored the teachers, and have benefitted from the small class sizes. The first thing I tell others about Annunciation is that it is a dynamic community. There is always something happening at Annunciation. One of the greatest strengths of Annunciation is the way it brings families together. There are many opportunities to come together as a church and school community. Teachers and staff make our children and families feel welcome and supported. Annunciation is a place of faith, a place for families.

- The Keegan Family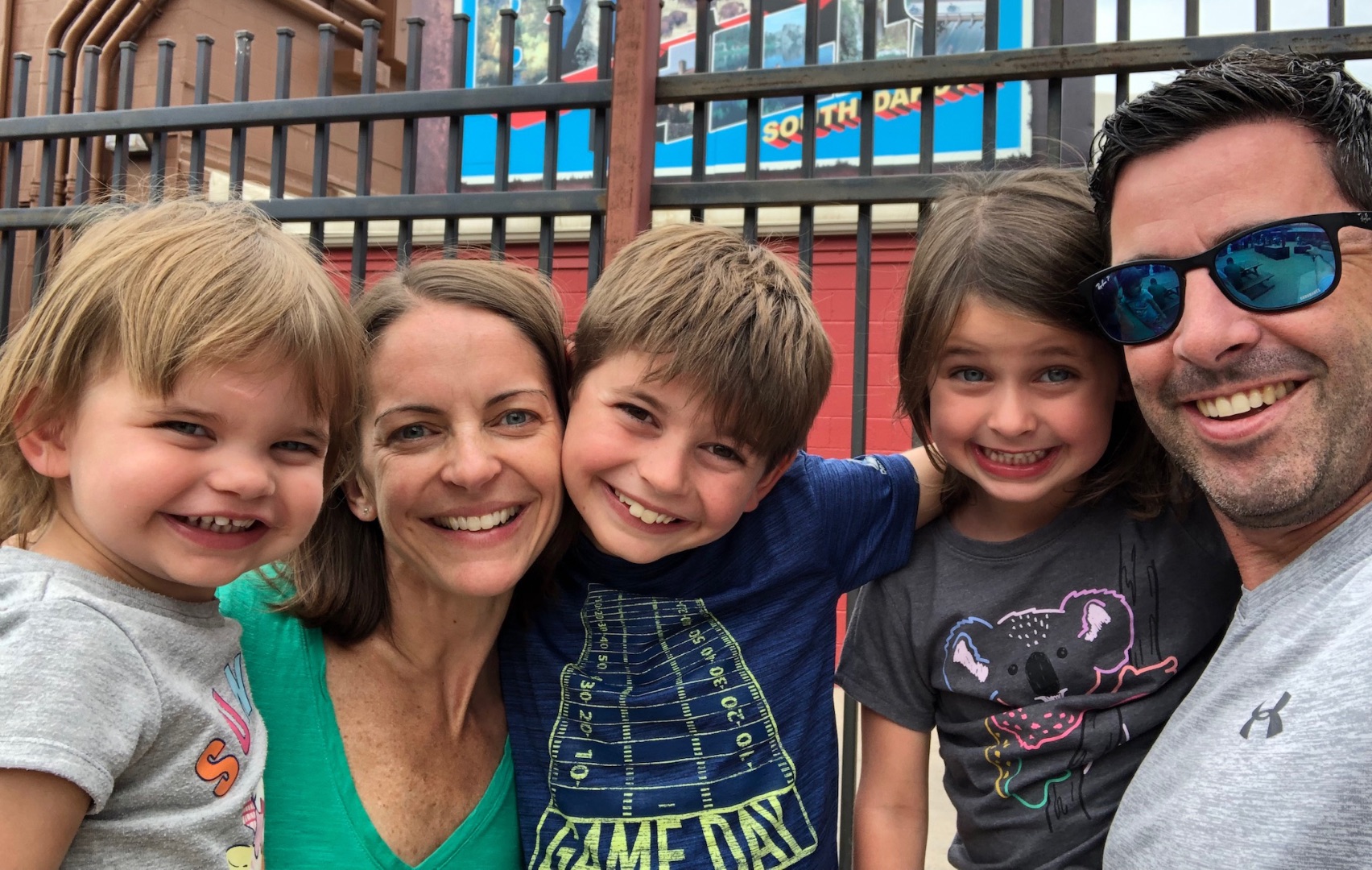 Why We Love Annunciation
When we were deciding on a school for our oldest child, we toured a few public and private options in the area. We immediately felt a sense of community at Annunciation, which as transplants to Minneapolis without family in the area was incredibly important to us. We have now been part of the school for four years and have truly found our second family!

The teachers are wonderful - they are caring, patient and great educators. The small class sizes foster a sense of confidence and community among the students that I don't think you find anywhere else. The special programs and events like Big Buddies, Septemberfest, and the Christmas Program bring together the entire school so the students build relationships and feel connected to everyone.

We are incredibly grateful to have found a place where our children can grow academically, emotionally and spiritually so they are well prepared for high school. And we can be part of a community of families that provides us with support and friendship to help us all be our best selves!

- The Manchon Family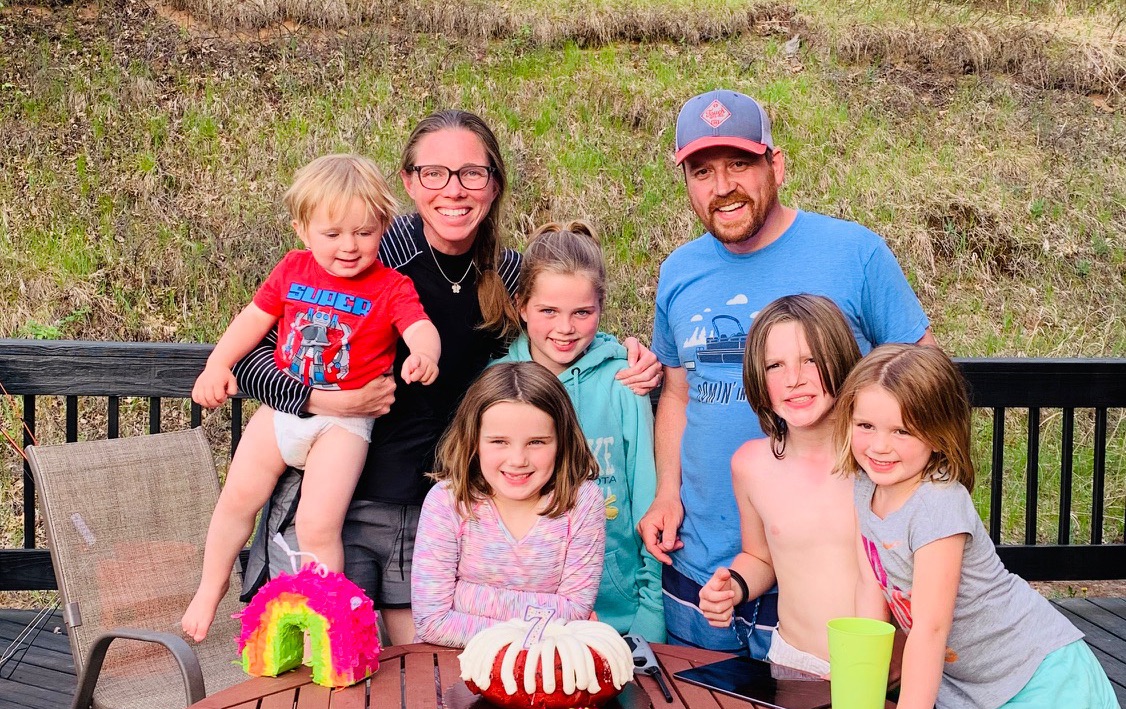 Why We Love Annunciation
The Annunciation community is inspiring. We have felt welcomed since our oldest child started school, and as our fourth child enters kindergarten it warms our hearts to witness her joy and excitement when talking to others about starting school at Annunciation. Not only have our children received an excellent education and strong faith foundation during the school day, our family has learned so much from other students, parents, teachers and staff which helps us be better individuals and members of our community. We are grateful for the many experiences offered at Annunciation including the lively whiffle ball tournaments and the memorable Christmas Program!

- The Meyer Family