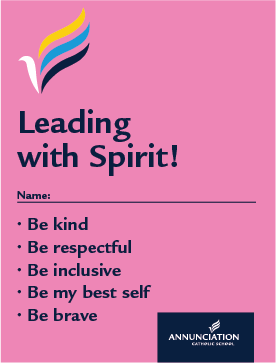 Parents and kids – In the spirit of IB, we are rolling out teacher/staff Spirit cards! Has your child told you something amazing his/her teacher did? Has your child's teacher gone above and beyond? Have you witnessed them living the IB attributes?
If so, acknowledge this teacher or staff member by filling out a Spirit card and they'll be entered into a monthly drawing to reward and recognize them. The drawing will be done at the same time as the student Spirit cards so the students can share in the excitement with Annunciation teachers and staff!
If you'd like to contribute towards a gift card, provide a special treat such as lunch every day for a week to the winning teacher or some other prize, please contact Tara Dietenberger at tdietenberger@gmail.com or Jenny Kearney at jakearn@gmail.com.