AYM Senior High Summer Mission Trip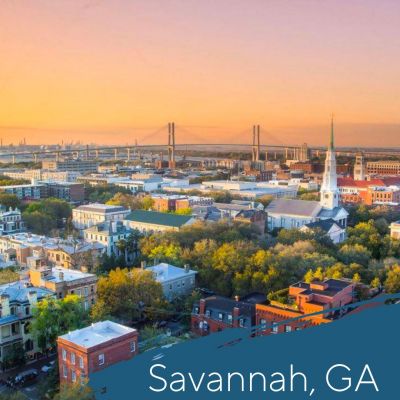 Friday, July 12 - Sunday, July 21, 2024
(Classes 2024, 2025 & 2026)

Registration window:
Sunday, September 24th (12:01am)- Saturday, September 30th 2023 11:59pm)
Annunciation Youth Ministries invites senior high youth to participate in a Youthworks Mission Trip. Their mission, quite simply, is to provide life changing, Christ centered youth mission opportunities. They create extraordinarily fun and significant mission adventures focused on the needs and capabilities of youth. This trip is open to youth in the classes of 2024, 2025 and 2026 who are members of Annunciation Parish or are active in AYM.
About Savannah, Georgia
Our group will come alongside existing local ministries and organizations to meet on-going needs; assisting with home repair projects, helping with youth programming at a local community center, serving the homeless and spending time with the elderly. During the evenings, you'll tour the First African Baptist Church and learn about their involvement in the underground railroad, go swimming at Tybee Island, take a stroll by the Savannah River and celebrate your week with new friends. YouthWorks has been serving in this community since 2000.

Cost?
$800.00 covers transportation, lodging, activity fees & meals at the mission site.
You will need to bring extra money to buy meals while on the road.
You may reduce the trip cost from $800.00 to $650.00 if you work three shifts at the AYM fundraising/service events.
You may further reduce the trip cost by selling AYM Summer Mission Trip Stock to family, friends & acquaintances.
PACKING LIST
TYPICAL DAY SCHEDULE

How To Register?
ALL interested youth should register during the registration window
(September 24th 12:01am- September 30th at 11:59pm).
300.00 Deposit required. Use the link below to register for the 2024 Mission Trip to Savannah, Georgia.
YOUTH ONLINE REGISTRATION
ADULT ONLINE REGISTRATION
YOUTHWORKS ADULT CHAPERONE PAPERWORK-OPENS JUNE 1 2024
YOUTHWORKS YOUTH PAPERWORK-OPENS JUNE 1st 2024
ALL registered participants and parents are required to attend a Registration/Orientation meeting on Sunday, October 1st 2023 from 7:30-8:30 PM in the Church Community Room.
We will be sharing new information and expectations for the trip. If more than 66 youth register, a lottery will be held and a wait list will be determined. The AYM Mission Trip Stock will be discussed.
Be sure to check your family's summer schedule, your camp schedule, your sports schedule and all other summer commitments before registering. Any cancellations must be in writing.
ALL Parents who have signed up to be an Adult Leader is required to be at an Adult Leadership Meeting Monday, November 6th 7:30-8:30pm in the Youth Room-ALL VIRTUS paperwork is due 11/4/2024.
The second payment must be received by June 1, 2024 unless other arrangements have been made with the trip coordinator.
ALL registered participants and parents are required to attend a Trip Preperation Meeting Monday, June 24th 2024 from 7:30-8:30pm in the Church Community Room.
The AYM Mission Trip Stockholder's Celebration will be held on Thursday, August 8th 2024 6:45pm-8:30pm all Mission Trip participants are required to be in attendance.
All registered participants will sign up for THREE FUNDRAISING EVENTS.
( One of the three is a Vikings Program shift)
Mission Trip Volunteer Shifts-OPENS SEPTEMBER 25th 2023
VIKINGS FUNRAISER RELEASE

Additional Fundraising Opportunities
Stock Certificate
stock instructions
Friends & Family Letter
ONLINE STOCK

18+ Participant Requirements
Criminal Background Check, Code of Conduct and Virtus Training. (Approximately 95 minutes)
Set aside sufficient time to complete all items without logging out.
Incomplete accounts may result in lost data, requiring you to repeat your setup.
Read and follow the directions on the website in the order presented.
Skipping items, fast-forwarding or backing up may corrupt your account and require you to repeat your assignments.

You will:
Complete each registration field as presented on the screen
Complete the Code of Conduct
Complete the Background Check application (SSN is required)
Complete Safe Environment Training (1 module, approximately 75 minutes
IF, you have been Virtus trained before and want to verify if you are still active?
Contact: Teresa Thein Annunciation Church Business Administrator & Virtus Coordinator
tthein@annunciationmsp.org
18+ VIRTUS LINK
18 + OPTIONAL GRADUATE TO GROWN UP
18 + GRADUATE ESTATE PLANNING

Additional Resources

Youth Waitinglist 2024
NO YOUTH WAITLIST

2024 Adult Leaders
1.
2.
3.
4.
5.
6.
7.
8.
9.
10.
11.
12.
13.
14.
Adult Waitinglist 2024
NO ADULT WAITLIST

More Info? Email Jimmy Dunn at jdunn@annunciationmsp.org