Senior High Summer Mission Trip
(Current 10th-12th graders)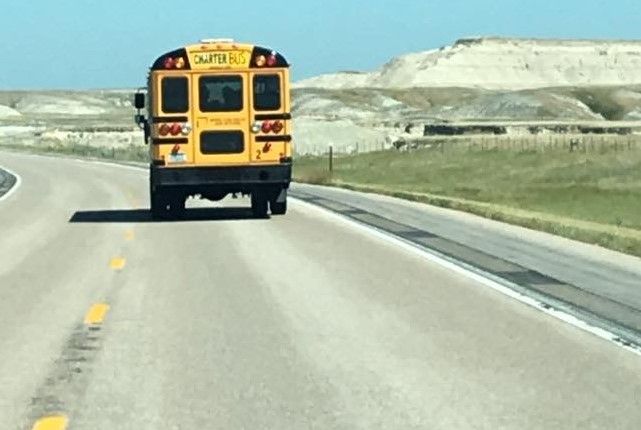 Saturday, July 9 - Saturday, July 16, 2022
YOUTH ONLINE REGISTRATION
(Registration window: September 26 - October 3)
ADULT ONLINE REGISTRATION
(Registration window: September 26 - October 3)
Annunciation Youth Ministries invites senior high youth to participate in a Youthworks Mission Trip. Their mission, quite simply, is to provide life changing, Christ centered youth mission opportunities. They create extraordinarily fun and significant mission adventures focused on the needs and capabilities of youth. This trip is open to youth in the classes of 2022, 2023 and 2024 who are members of Annunciation Parish or are active in AYM.
Learn about Dakota history and culture, serve the community, and help provide a safe place for kids.
About Lake Traverse
One of the most unique partnerships YouthWorks is developing in Lake Traverse is with the old middle school in the middle of town, which is being converted into a community education and activity center. Your group will help facilitate children's programming at this building, serve the residents in local assisted living facilities/nursing homes and help out with other work projects in the community. You'll learn about Dakota culture from a community friend, and explore a state park that is spiritually significant to the local tribe. YouthWorks has partnered with this community since 2005.
Please note: All information regarding service and community engagement activities are subject to change. We are actively working to identify community engagement and service opportunities in consideration of COVID.
Serving in Lake Traverse
Serve through painting, cleaning, helping with yard work or doing other simple work projects.
Partner with local assisted living homes.
Plan and lead children's programming, including Bible lessons, games, crafts and reading activities.
Begin the week with an interactive experience learning about the Native culture.
To best meet the needs of the community and build stronger relationships, some students will serve at Kids Club each day while others will rotate between Kids Club and Work Projects.
Cost?
$650.00 covers transportation, lodging, activity fees & meals at the mission site.
You will need to bring extra money to buy meals while on the road.
You may reduce the trip cost from $650.00 to $500.00 if you work three shifts at the AYM fundraising/service events.
You may further reduce the trip cost by selling AYM Summer Mission Trip Stock to family, friends & acquaintances.
Trip participants are required to work at the Stockholders' Celebration. (except high school graduates).
How To Register?
ALL interested youth should register during the registration window (September 26 - October 3). $300.00 Deposit required.
YOUTH ONLINE REGISTRATION
ADULT ONLINE REGISTRATION

ALL registered participants will sign up for THREE FUNDRAISING EVENTS.
Volunteer Shifts

Additional Fundraising Opportunities
Stock Certificate
stock instructions
Friends & Family Letter
ALL registered participants and parents are required to attend a meeting on Monday, October 4th, 2021
from 7:30-8:30 PM.
We will be sharing new information and expectations for the trip. If more than 45 youth register, a lottery will be held and a wait list will be determined. The AYM Mission Trip Stock will be discussed.
Be sure to check your family's summer schedule, your camp schedule, your sports schedule and all other summer
commitments before registering. Any cancellations must be in writing.
The second payment must be received by June 1, 2022 unless other arrangements have been made with the
trip coordinator.
More Info? Email Anne Stickney at astickney@annunciationmsp.org