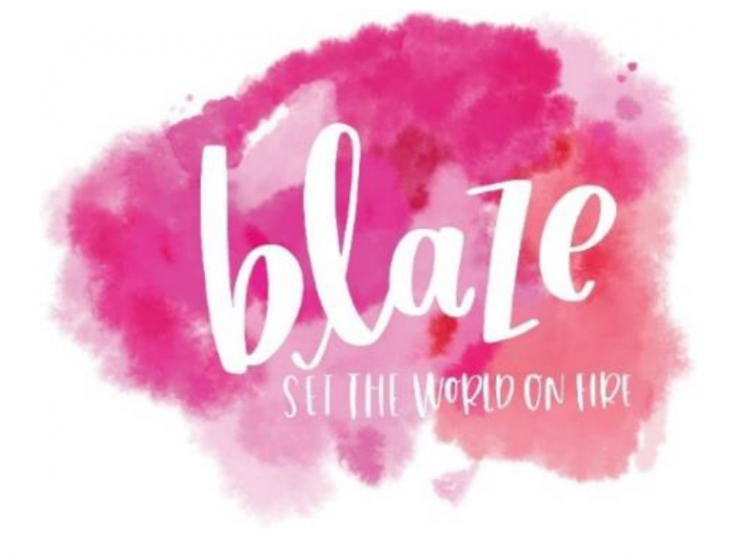 Blaze is back!
All 7thand 8thgrade girls are invited participate.
What is Blaze? Blaze is a Catholic Walking with Purpose program developed for middle school-age girls. The mission of Blaze is "to speak truth into the hearts of girls who are bombarded by lies about their true worth and beauty." In doing so, the Bible becomes relevant and girls begin to recognize the difference between the loving, affirming voice of their heavenly Father and voices that tell them they aren't good enough.
When does Blaze meet? Blaze is a twenty-session program. Weekly meetings will be held during lunch in the school Chapel. Girls in 8thgrade will meet on Wednesdays; girls in 7thgrade will meet on Thursdays. The first meetings will be November 6th& 7th.
Who leads Blaze? Kate McMahon will lead 8thgrade and Karin Cebulla will lead 7thgrade.
Curriculum Objectives Include:
To teach the girls that they are unconditionally loved by their heavenly Father.
To explain the Gospel message in a way middle school girls understand.
To teach the girls how to differentiate between truth and lies.
To teach the girls to base their worth on being children of God.
To teach the girls how to pray in their own words.
To teach the girls how to use the Bible as a tool for spiritual growth.
That the material learned in Blaze and the relationships fostered would provide an alternative to the unhealthy way our culture can encourage teens to cope with challenges of their stage of life.
How do I register my daughter? Register online until Friday, November 1st.
Cost is $84.50 per person for materials and shipping.
register online
Want more information on Blaze? Check out the Blaze program at https://walkingwithpurpose.com/what-is-blaze/
Contact Kate McMahon kandkmcmahon@aol.comor Karin Cebulla kacebulla@gmail.com.