August Partner:



During the spring of 2010, the school administration at Sheridan Elementary in Northeast Minneapolis discovered students hoarding food from the cafeteria on Fridays. More than 90% of students at Sheridan receive free or reduced lunches, and many students were taking extra food home to eat during the weekend.
The Sheridan Story began by providing one bag of non-perishable food to 27 kindergarteners each weekend in 2010. Over the next two years, the program was gradually opened to to all students at Sheridan School, reaching more than 300 students in 2012. The spring of 2013 brought their first expansion into another school, Delano Elementary, increasing their impact to some 350 children.
"Hunger is a problem everywhere."
In 2013 The Sheridan Story wondered how they could reach other children in the Twin Cities who live with food insecurity. They saw the need for developing a larger growth strategy and what emerged is their network model of weekend food programs.
In the fall of 2013, The Sheridan Story incorporated as a separate non-profit organization and launched pilot programs in three additional schools in Minneapolis reaching a total of 500 children in five schools. The pilot programs were successful and the team implemented a full launch. The Sheridan Story has grown from serving one school with a weekend food program to implementing multiple food gap programs serving over 10,000 children across 300 locations.
Donate
The Sheridan Story Website
July Partner: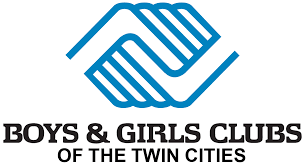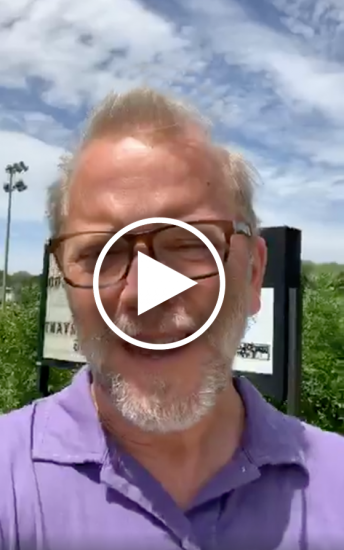 Southside Village Community Co-op
To serve the South Minneapolis communities impacted by COVID-19 and the civil unrest following the death of George Floyd, our Southside Village Club has converted their facility into a free food and supplies co-op for those lacking access to grocery stores and transportation.
The Club opens its doors each Monday, Wednesday, and Friday from 11am to 4pm.
The Club is inside the Phleps Park Community Building at 701 E 39th St, Minneapolis, MN 55407.
Volunteers assist each family in selecting essential food staples, personal care, and child care items.
Donate
Volunteer

DONATIONS NEEDED!
FOOD:
Bottled water
Baking items (sugar, box mixes, condensed milk, baking powder/soda, etc.)
Cooking oils
Condiments
Ramen
Crackers & snacks
Produce
Beverages (coffee,juice, tea, hot chocolate, etc.)
TOILETRIES & BABY:
Deodorant
Shampoo & conditioner
Body wash
Lotion
Toothbrushes
Sanitary napkins
Size 6 & 7 diapers
Formula
Baby soap & shampoo
Baby Tylenol
Baby wipes
KITCHEN & BATH:
Paper towels
Face tissue
Hand sanitizer
Dishsoap
Hand soap
Lysol/Clorox wipes
Multipurpose cleaners
General cleaning supplies
Laundry detergent
Boys & Girls Clubs Website
June Partner: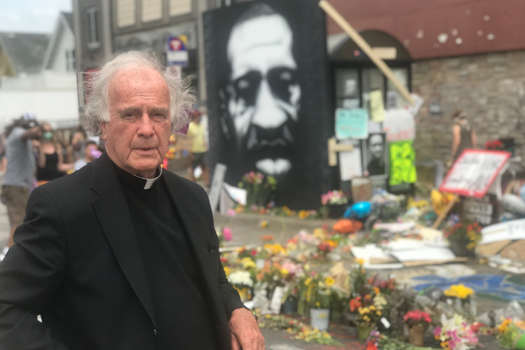 We are reaching out on behalf of a new Go Fund Me campaign, Rebuilding Hope Minneapolis. We are asking for your generosity to provide donations to support families directly affected by the destruction that has occurred in our community over the past week. As we mourn with the family of George Floyd and actively work for change, we are deeply committed to keeping families intact and fed as they rebuild.

The fund will be headquartered at St Albert the Great parish, under the direction of Fr. Joseph Gillespie. Fr. Joe is pastor of St Albert the Great parish, located in the heart of the Longfellow neighborhood and within blocks of the center of the recent destruction. A neighborhood treasure in his south Minneapolis parish, Fr. Joe is known for many things including his thoughtful homilies, his Friday night fish fries, and his love of White Castle hamburgers from the Lake Street location. He is also a dedicated supporter of local businesses and his parish is an open door to those in need.
Many families have lost their livelihood and their hope as a result of the recent social unrest in South Minneapolis, and have turned to Fr. Joe and St Albert the Great parish in their need. Fr. Joe has been the face and hands of God to those in the neighborhood who have been displaced from their homes and are so desperately in need.
Your gift of financial support will go to help families in need, and to maintaining and rebuilding a community left devastated in the aftermath of social unrest. These are trying times in our community and our country. We believe the path to social justice begins by meeting the most basic needs of individuals and we are deeply grateful for your support.
Please Donate Here

May Partner:
In over three decades that Minnesota honored every hero laid to rest at Fort Snelling National Cemetery with an American Flag on Memorial Day: A staggering quantity of nearly 200,000 flags and counting.

Join the thousands of Minnesotans in restoring this annual tradition of remembrance in honor of our fallen every Memorial weekend. Every donation, every volunteer, every share makes a difference to our mission. www.flagsforfortsnelling.com
Donate A Flag

April Partners: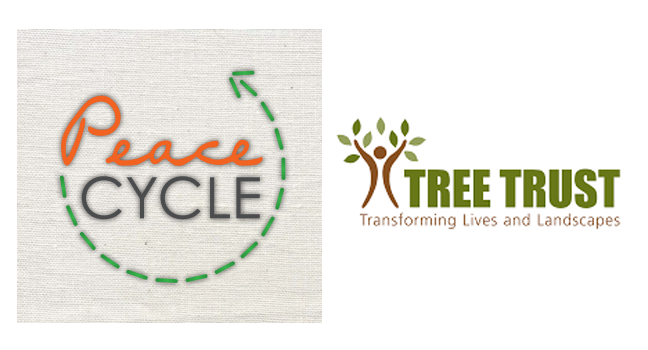 PeaceCYCLE is a start-up small business which aims to educate and employ persons in Haiti, promoting eco-friendly practices, and empowering individuals and families to be self-sufficient.

We desire to be the human side of "upcycling" (a term referring to the process of converting waste materials or useless products into new materials or products of better quality and to create a better environment). The "upcycle" term was initially coined by Riner Pilz in reference to a demolition recycling directive. "Recycling? I call it downcycling. They smash bricks, they smash everything. What we need is upcycling- where old products are given more value, not less."

This is exactly the goal of PeaceCYCLE on a human level… to give MORE value to persons, not less. Due to lack of employment opportunities, many people are forced into scenarios in which they are belittled, mistreated, abused, and demoralized in an effort to support their family. We have a passion here at PeaceCYCLE to change that, our focus is not on the bottom line; rather, we desire to empower and educate the unemployed and help them rise to new standards of living, and achieve a new peace in their own self-reliance.

PeaceCYCLE aims to create dignified employment for persons who might otherwise not have the opportunity for such. Through the upcycling of old, discarded material resources within the culture, PeaceCYCLE creatively empowers locals to be inspired that beautiful things can be created out of what was once seen with little value. We hope to instill in each employee that same understanding within themselves … who once saw their own life as one with little value, we hope to create pride and confidence, while restoring dignity as a child of God who can stand proudly to support their own family.

Our desire at PeaceCYCLE is also to increase awareness in developed nations, one person at a time, of the plight of their brothers and sisters around the world. We aspire to reach individuals through personal conversation that is initiated by viewing our creative and unique products.
PeaceCYCLE Website

Tree Trust was created in 1976 to address two problems in our communities: the devastation of the urban tree canopy due to Dutch elm disease and the high unemployment and poverty rates for youth and adults at the time. We began combating these issues by hiring unemployed individuals and training them to plant trees and reforest the Twin Cities. Since then, we have expanded to offer integrated JobPrep programs, community forestry and environmental education programs. Today, our mission is to improve the community environment by investing in people.
Tree Trust Website
March Partner: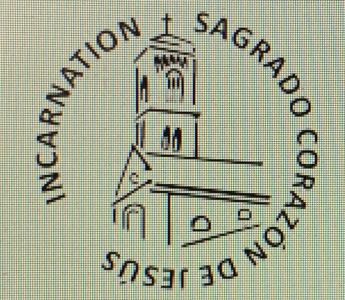 DESCRIPTION
Food is distributed to those who need it. The emergency food is typically made available through donations.
ADDITIONAL INFORMATION
In the summer months, they may also offer free produce as available. Check their Facebook page for announcements and times.
ELIGIBILITY
Residents within the borders of Nicollet Ave on the East, Lyndale Ave on the West, 30th St on the North and 50th St on the South
APPLICATION INSTRUCTIONS
Walk in during open hours: 8:30am - 2:30pm, Tuesday and Thursday
Bring proof of address such as a power bill, phone bill, or a current bill with your address on it
Usage is limited to once a month
Located in basement of Parish Center, enter using side door
BUSINESS HOURS
8:30am - 2:30pm, Tuesday and Thursday
AREA SERVED
Residents within the borders of Nicollet Avenue on the East, Lyndale Avenue on the West, 30th Street on the North and 50th Street on the South
Incarnation Website
February Partner:

Memorial Blood Centers, a division of Innovative Blood Resources (IBR), has been saving and sustaining lives since 1948. A Minnesota-based, independent nonprofit, we supply life-saving blood, state-of-the-art laboratory services, and biomedical expertise to area hospital and clinic partners, national blood centers, biotechnology companies, research institutions, and international clients from Australia to Switzerland.
Memorial Blood Centers Website
January Partner: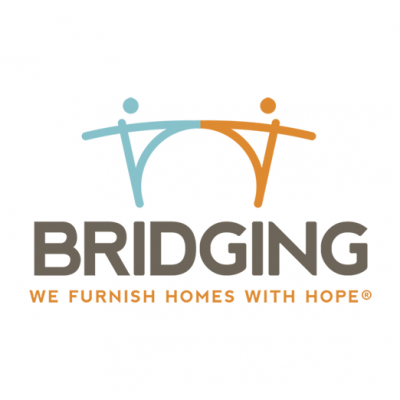 Bridging was founded on one simple, yet powerful idea—that together we can create a bridge between those in need and those with excess. Since the first donated item, Bridging has provided the basic home essentials to over 90,000 families.
30 years ago, Fran Heitzman gave away a piece of furniture to a couple who had just had a baby. He had no way of knowing how the idea of being a bridge between those who have excess, and those who are in need would spark thousands of volunteers to action and help thousands of people in the Twin Cities, and beyond.
Bridging Website

December Partner: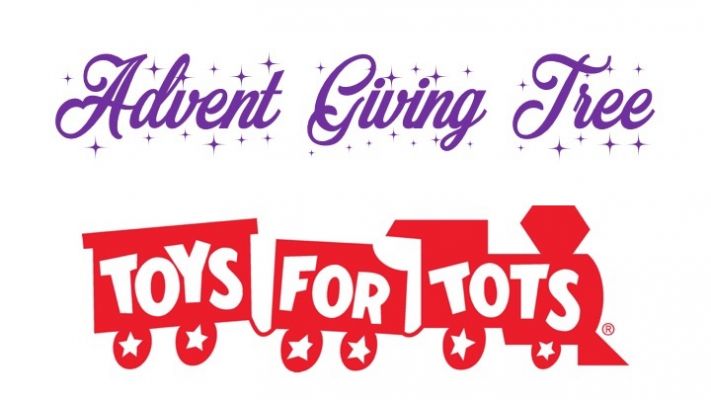 Advent Giving Tree & Toys for Tots
Toys for Tots began in 1947 as the brain child of Marine Corps Reserve Major Bill Hendricks, Actually it was his wife, Diane, who was the real inspiration. She had crafted a few handcrafted dolls and asked Bill to deliver them to an agency that supports children in need.
When Bill reported back to his wife that he could not find such an organization, she instructed him to "start one!". Maj Hendricks and the Marines in his reserve unit in LA collected and distributed 5,000 toys in 1947.
Seeing such successful community engagement in 1947, the Commandant directed all Marine Reserve Sites to implement a TFT campaign transforming it into a national community action program in 1948.
Bill Hendrick's civilian job was Director of Public Relations at Warner Brothers Studios. He was friends with many celebrities who he asked to help support the newly created Marine Toys for Tots Program. As a personal friend and as a favor to Bill, Walt Disney designed the first Toys for Tots poster which included a miniature three-car train that was subsequently adopted as the Toys for Tots logo.
The Marine Toys for Tots Foundation, an IRS recognized 501 (c) (3) not-for-profit charity, was established in 1991 at the behest of the Marine Corps to help run and support the Marine Toys for Tots Program.
The Foundation raises funds, purchases toys, provides promotional and support materials, manages all funds raised and donated, solicits corporate support, educates the public, and handles day-to-day operations.

Presently, the Marine Toys for Tots Program distributes an average of 18 million toys to 7 million less fortunate children annually.
Toys for Tots Website
November Partner: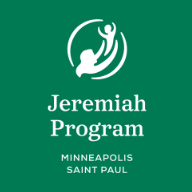 Jeremiah Program is a nationally recognized nonprofit organization using a proven, holistic approach to help families transform from poverty to prosperity two generations at a time. Through safe and affordable housing, quality early childhood education, empowerment and life skills training, and support for career-track education, Jeremiah Program prepares determined single mothers to succeed in the workforce, readies their children to succeed in school, and reduces generational dependence on public assistance.
Jeremiah Program Website
October Partner:


Our Lady of Peace is a non-profit organization serving the Minneapolis/St. Paul area, providing hospice care for those in need since 1941.
They have a 21-bed Hospice Residence with a dedicated staff that provides care with no out of pocket cost to the patient or families for room & board and medical care.
Our Lady of Peace Website
Donation Ideas