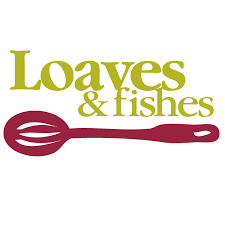 Mission Monday - Loaves and Fishes
1st Monday of the Month
Loaves & Fishes is a nonprofit organization serving free, healthy meals to Minnesotans in areas where the need is greatest. They are the largest open to the public free meal program in the state. They are guided by their vision that all people, regardless of socioeconomic, cultural, religious or ethnic background, deserve to meet their basic needs for food, dignity and respect.
We welcome your help whether it's one time, every month or when helping-out fits your schedule! We're flexible. Come help us as we serve dinner through Loaves & Fishes to 150-250 people at Peace House Community in Minneapolis.
"For I was hungry and you gave me food, I was thirsty and you gave me drink, I was a stranger and you welcomed me". - Matthew 25:35
When:
1st Monday of the Month
2:00-4:00pm Cooking
5:00-7:15pm Serving/ Cleaning
Where:
Peace House Community
1816 Portland Ave. S.
Minneapolis, MN 55404
Health department requires you are at least 8 years old to serve, please bring a hat and wear closed toe shoes.
Annunciation Loaves & Fishes Contact: Jimmy Dunn, jdunn@annunciationmsp.org
Signup to Volunteer
Sign up for the Monthly Newsletter