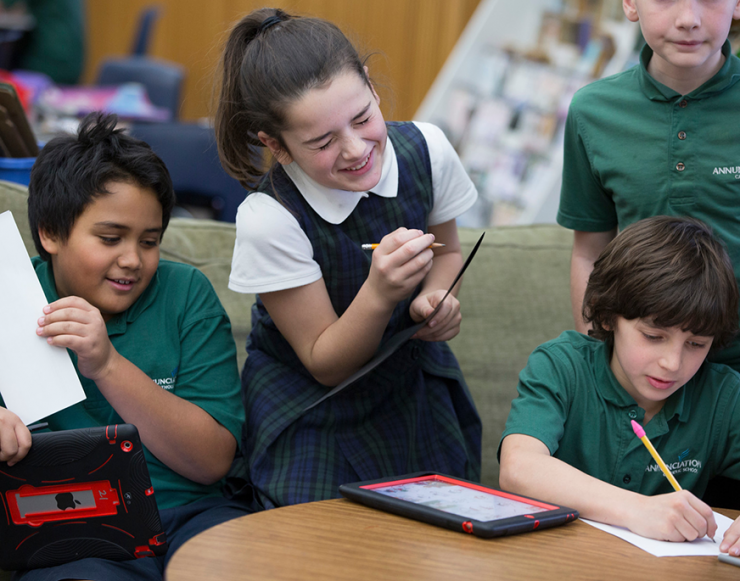 Our goal is to create a safe and friendly environment where your children can discover new interests, work on their homework, develop new friendships and independence, and be guided to respect themselves and the uniqueness of others.
In order to meet the needs of each grade level of children, we have divided our program into two groups:
Small Stars
This is for our kindergarten through Grade 3 students. Activities for this age group include indoor and outdoor play time, crafts, art projects and quiet/reading time.
All-Stars
This is for our Grade 4–6 students. Our older students have their own entertainment room complete with bumper billiards, foosball, computers and Wii. In addition, homework, study and indoor and outdoor playtime is allocated.
Each child is also provided with an afternoon snack after school.
Pricing
The fees for our Extended Day Before and After School program are as follows:
Registration fee:
$50.00 for the first child and $25.00 for each additional child
Morning session: 7:00a.m. to 7:50a.m. = $6.00 per session per child
Afternoon session: 2:25p.m. to 6:00p.m. = $17.50 per session per child
School release day: 7:00a.m. to 6:00p.m. = $40.00 per day per child
Summer Program
Our program continues through the summer months to serve our families with full-time care. The summer program includes a variety of activities such as arts and crafts, field trips to a variety of local museums, pools and attractions and plenty of play time on-site.
Summer Registration Forms will be posted in April.
Pricing
The fees for the Summer Program are as follows:
Registration fee: $25 per child
Daily fee: $45.00 per child
Monthly activity fee: $50.00 per child