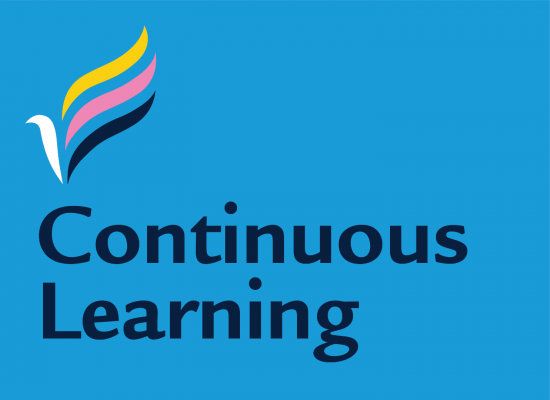 Dear Annunciation School Families,
Over the last two weeks, we have all had to adjust to new "norms" in our lives. There have been changes, challenges, as well as opportunities and blessings. Through it all, we have the support of an amazing community and the foundation of faith at Annunciation. In times like this, we can trust that God is guiding us and will provide us the strength and the resources we need to get through. We are blessed.
As we head into next week's "spring break", we will not be providing any direct assignments or "must do" work for students. But for families that wish to provide some activities for their children, we are providing a variety of "can do" activities. Teachers may be sharing some and we are posting others on the website for you to access over break if you wish. Additional information is posted here. Otherwise, enjoy the much deserved time off from teaching and learning at home!
Continuous learning plan:
With the Governor's order to extend closure of schools through May 4, we will be using the learning from the past two weeks to make plans to continue our lessons for the weeks ahead. During this time, we have been able to try different options for continuous learning, reflect, and adapt to improve the experiences for students, families and staff. Thank you for your patience and feedback.
With the break next week, we will have time to adjust and will be working on a document that outlines some of the processes and procedures that we have developed as a school. Teachers have been sharing their class routines as well. In our staff discussions, we have been sharing what is working and where we can improve. We have gotten feedback from families and will be reaching out to check in with you as we move forward.
From our discussions and the realization that this off-site work takes more time for staff and students, one change we will be making is to have core instruction and assignments posted Mondays through Thursdays. Friday will be a day for staff and students to catch up, check in, ask questions and allow teachers to evaluate work and respond to students. Specialists who have classes on Friday will still post their work and some middle school classes may have quizzes or assessments on Fridays, but new work in core content will be focused on Monday through Thursdays. We hope this will allow for more balance and time to catch up as needed. After a couple of weeks, we will reflect and make changes as needed.
With the continuous learning plan extended to May, we will be working on developing processes for several areas to implement after break: attendance, assessment, and grading. We will need to track 'attendance' and have ways to assess learning for the critical standards. Because these circumstances are unusual and we cannot replicate school exactly as it would be onsite, we will make sure we meet the standards and requirements necessary, but also acknowledge the unique needs this current situation has created for families. We want to balance the academic, social, emotional and spiritual needs of each person.
These are extraordinary times. In experiences like this, we realize what is most important in our lives. Our gratitude for the little things and joy found in family and friends becomes priceless. May God continue to watch over us, bless us, and guide us on our journey. We have been blessed to have one another and the support and prayers of our Annunciation community. Thank you for your support - it means a lot to us.
Blessing,
Jennifer M. Cassidy, Principal