FORMED. The Catholic Faith On Demand

Annunciation Catholic Church has purchased a gift for you!
That gift is a subscription to FORMED, a wonderful website that has been called a "Catholic Netflix." FORMED has inspiring movies and video-based programs, audio presentations and e-books from the Church's most compelling speakers and authors. There are resources in English and Spanish; for adults and children of all ages!
FREE Catholic: Videos, Movies, eBooks, MP3s
Why Is FORMED Important?
How many of you would like to grow in your relationship with Jesus Christ?
How many of you know someone who has fallen away from the Church, perhaps a friend, a family member, a co-worker, and you want to reach them, but you just don't know how to?
This is why our parish has invested in FORMED so that each of us might grow in our relationship with Jesus Christ and in our desire to share our Faith with others, especially those closest to us.
What Can I Do With FORMED?
With your free access to FORMED, 24/7 on your television, phone, laptop, iPad, or Kindle, you can:
Prepare for Mass each week by watching an insightful five-minute video on the Sunday Readings
Enjoy movies as a family that are both nourishing and entertaining
Enrich your marriage with the award-winning video program BELOVED
Help your children grow in faith and character with engaging children's materials
How to Register – It's FREE!
Visit the FORMED website and click Sign Up
Choose "I belong to a Parish or Organization"
Search "Minneapolis"
Choose the "Annunciation Catholic Church" option and click "Next"
Fill in yourNameand Email Addressin the appropriate fields and choose "Sign Up"to complete the signup process.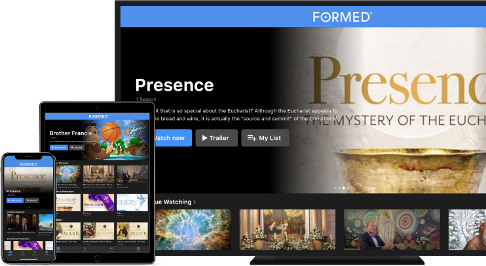 register now


FORMED Pick of the Month: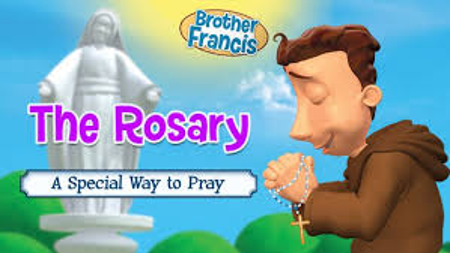 Join Brother Francis in this entertaining and
guidance-filled presentation that will inspire
children to deepen their faith by praying the Rosary.
WATCH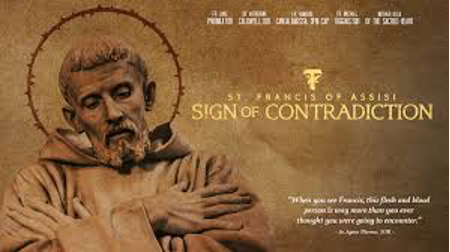 Saint Francis of Assisi: A Sign of Contradiction
When the world saw him as a fool, he stood as a sign
of contradiction. This new film presents St. Francis as a real person, not a characterization of an animal-loving saint from a distant time.
Francis was a man who, like us, searched for purpose and meaning and was often times left empty.
WATCH