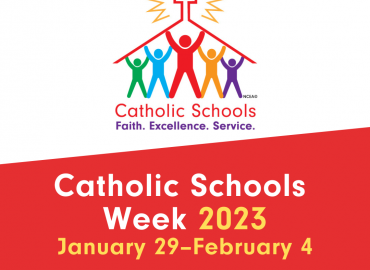 A week full of fun celebrating Catholic Schools!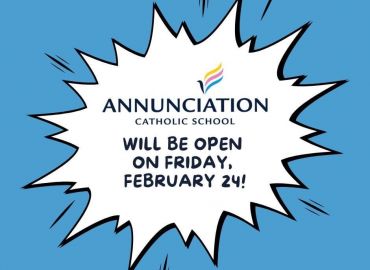 Annunciation Church & School will be open on Friday. The Minneapolis residential streets are still not 100% plowed. Currently, the even side of both Garfield and Harriet are plowed allowing cars to drive into our parking lot.

Monday, February 6th 2023 We welcome your help whether it's one time, every month or when helping-out fits your schedule! We're flexible. Come help us as we serve dinner through Loaves & Fishes to 150-250 people at Peace House Community in Minneapolis.