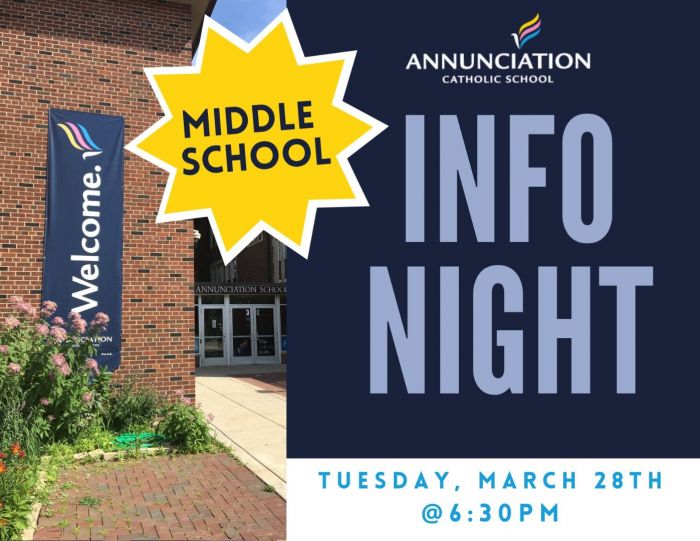 Middle School Parent Information Night 2023!
We would love the opportunity to tell you more about our middle school. We will be hosting our Middle School Information Night on Tuesday, March 28th at 6:30pm.
What is Middle Information Night?
This event will give you the opportunity to learn more about our Middle School. You will meet members of our Middle School team and visit the Middle School classrooms as we tell you more about our school. You will also have the opportunity to ask questions throughout the night.
AGENDA:
Academic Overview of Middle School
Activities in Middle School
Policies and Procedures
Social & Emotional Aspect of Middle School
Q & A Session
Who can join? This event is for our current 5th grade families and anyone interested in learning more about Middle School at Annunciation.

How does it work? Register here by completing the form below.
Where do I go? Please park in the south parking lot, located off 55th and Harriet, and enter door #3 near the playground.
Have a question? Contact Christy McFadden, Enrollment Coordinator at cmcfadden@annunciationmsp.org