September 15-17th, 2023
SeptemberFest started as a Parish anniversary party and has become our largest annual community gathering. There is something for the whole family from Outdoor Movie, kids games, live entertainment and music, bingo, silent auction and raffles. Homemade and antique farmers market treasures, home run derby and Wiffle ball tournament. Great food all weekend including pie and our Sunday tradition outdoor Mass.
Join the excitement, energy, and enthusiasm of our community All are Welcome!
SF 2023 VOLUNTEER LINK
More Information
Septemberfest Website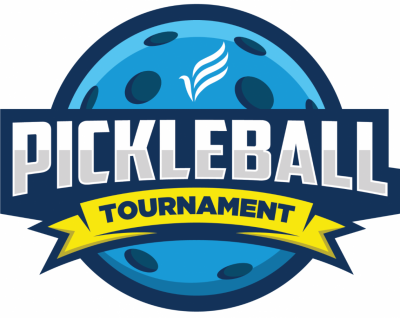 Join the Septemberfest Pickleball Tournament – Unleash Your Skills and Have a Blast!
Calling all pickleball enthusiasts and aspiring champions! Whether you're a seasoned player with a killer serve or a newcomer eager to embrace the sport, the Septemberfest pickeball tournament is your chance to shine on the court!
When: Saturday, September 16th, 10 am-2 pm
Where: Annunciation Parking Lot
Format: Double Elimination, 3-Courts
Two Doubles Brackets:
• Competitive
• Recreational
Cost: $50 per Team.
$25 per player *at least 2 players per team, one alternate allowed.
Players provide their own paddles.
Must be pre-registered to participate.
2023 SF PICKLEBALL REGISTRATION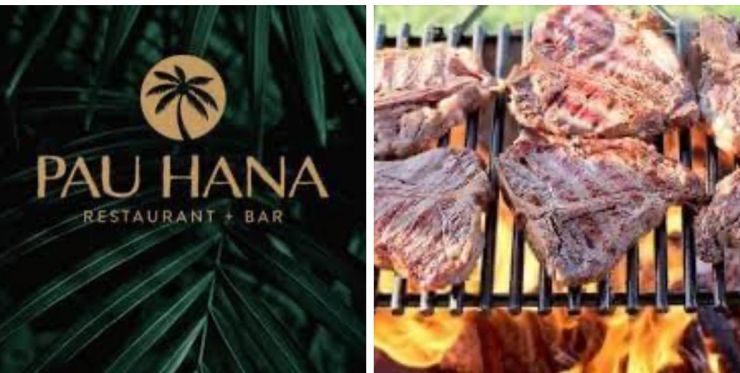 Friday's Pau Hana Dinner (September 15th):
Get ready to embark on a culinary journey to Hawaii! Feast on Kalua Pork, Hawaiian Style Macaroni Salad, Pineapple Slaw, and Haupia Tarts. Quench your thirst with a choice of Hawaiian Sun Juice, soda, or refreshing water.
Pre-Purchase Friday NIght Dinner by Pau Hana
Saturday's Steak Extravaganza (September 16th):
The Saturday Steak Dinner is making a triumphant return! Chef Grant Halsne from Creekside, will again be grilling up a storm to bring you mouthwatering steaks. The steaks sold out in no time last year so hurry up and register.
Pre-Purchase Saturday Steak Dinner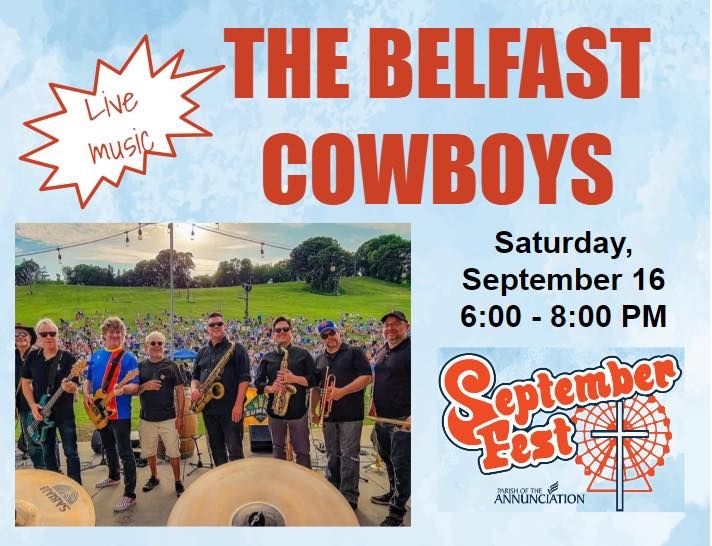 We are five weeks away from the 41st Annual Septemberfest!!!
As always, we have an incredible lineup of music, games, prizes, and more!
We're thrilled to announce that @TheBelfastCowboys will be headlining on Saturday, September 16, 6- 8 PM!
The Belfast Cowboys are one of the best live acts in the twin cities, known for their electrifying covers of the timeless classics of Van Morrison! Comment with your favorite Van Morrison song below. Stay tuned as we count down to the big day! Save the date, invite your friends, and let's make this year's Septemberfest the best one yet!