Catholic Services Appeal Foundation 2021
The Catholic Services Appeal Foundation is an independent foundation partnering with fellow Catholics to share Christ's love with neighbors in need through ministries that serve the poor, support life and strengthen the Faith.
We have started our Catholic Services Appeal Foundation campaign, the foundation supports many important ministries in the Archdiocese.
This includes:
Assistance to the poor
Help for women in crisis pregnancies
Work with immigrants and the homeless
Support for our seminaries and Catholic Schools
Dozens of ministries are supported by the Appeal, and the Appeal is only possible with our support. We join parishes from across the Archdiocese to do the work of Jesus.
Our parish goal this year is $44,172. Last year was most difficult with the virus and we didn't make our parish goal. But this year is different! There is great hope and expectation on the horizon! We can do this! Father Deziel will personally offer $750 to the Appeal, so now all we need is $43,422 to meet our goal. Go team go!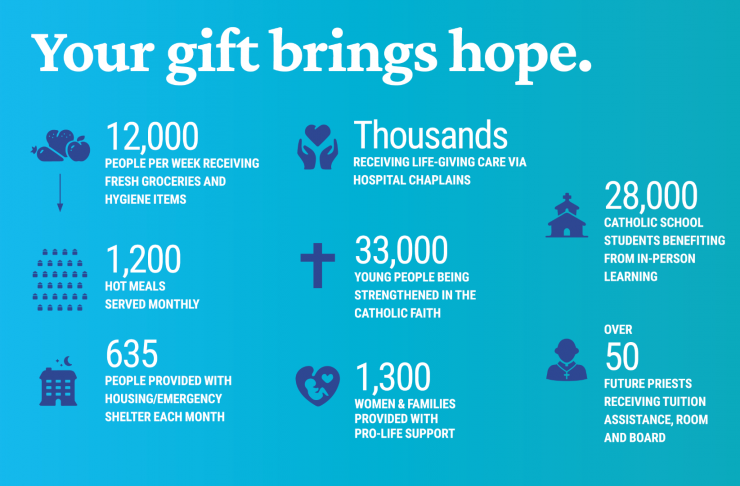 LEARN MORE
DONATE