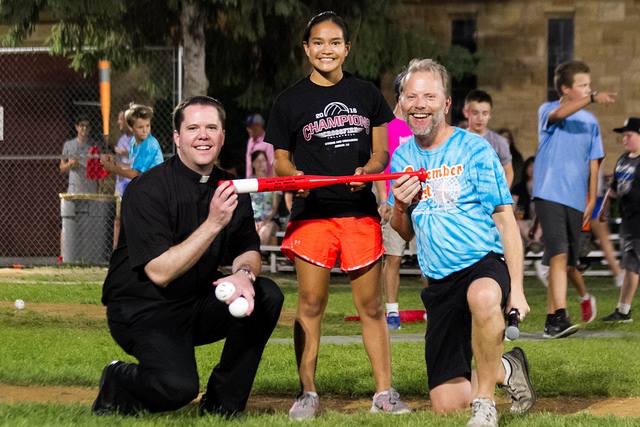 SeptemberFest challenges the community in a
Homerun Derby.
It will be on Friday night, September 18th at 6:00pm under the lights at the Wiffle Ball Field.
Here's the deal:
2 minutes to hit as many home runs as you can.
Batter chooses the pitcher.
The entry fee for kids is $20 donation, for adults it's a $250 donation.
Adult Participant Sign Up
Youth Participant Sign Up
2019 Homerun Derby Results:
Youth:
Prek-3rd: Ryan M. and Caroline H.
4th & 5th: Luke D. and Lynn A.
Middle School Boys: Henry S.
Middle School Girls: Laney K.
Adults:
Men: Eric Loichle
Women: Ellie Christman
Action Shots Courtesy of Glenn Krocheski-Meyer